What's it?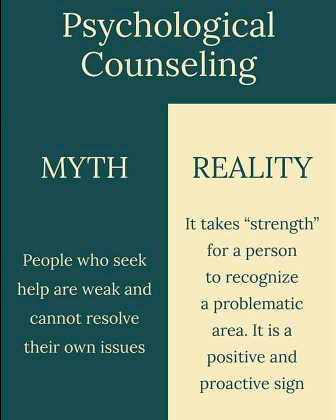 The word "therapy" is most often used to mean psychotherapy – the psychological treatment of emotional and behavioral problems. Psychotherapy looks like talking – but it is really treatment. It is a process that is a lot like learning. Through therapy, people learn about themselves. Our psychotherapists discover ways to overcome troubling feelings or behaviors, develop inner strengths or skills, or make changes in themselves or their situations.
Therapy is a collaborative effort in which a client(s) and therapist join forces to resolve the persistent problems and underlying patterns of behavior that are interfering with a more satisfying life. Through therapy, people learn to recognize and change their patterns of behavior, thinking, feeling which are related to current life difficulties.
How long does therapy take?

The length of your therapy depends on your therapeutic goals. In general, the more specific your goals are, the less time it takes. For example, if you seek therapy because you have a specific phobia, such as flying, or test taking, therapy tends to last anywhere from a few weeks to a few months.

On the other hand, long-term therapy is better suited to addressing more subtle emotional issues, such as long standing dissatisfaction with different areas of your life. Long-term therapy goes deeper into the origins of unwanted feelings and behaviors, and can help you to change undesirable patterns of thinking, feeling and acting. Longterm therapy is less structured than short-term, and it can be very effective in alleviating emotional distress and promoting change.

You may wonder whether short-term or longer-term therapy is appropriate for you. Our goal, by the end of the first session or two with a client, is to grasp with some clarity the psychological issues, and to devise a strategy for treatment. We discuss our impressions with our clients, and jointly plan treatment.
- Individual Therapy with Children

- Individual Therapy with Adolescents/Teens

- Individual Therapy with Adults

- Cognitive Behavioral Therapy (CBT)